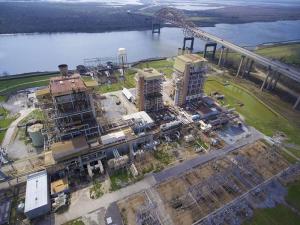 Entergy Gas Plant Bad Deal for New Orleans
Feb 27, 2018
Record of Evidence on Entergy Gas Plant Confirms It Would Be a Bad Deal for New Orleans - City Council Decision on This Record Expected Soon
NEW ORLEANS, LA
– As the City Council draws near to making a decision on whether Entergy's application to build a new gas plant would be in the public interest, the evidentiary record confirms major problems with Entergy's proposal. Entergy makes public claims promoting the gas plant that do not match the admissions of Entergy CEO Charles Rice and others under oath during the recent evidentiary hearing on the gas plant. The transcript of this evidentiary hearing can be viewed on the Energy Future New Orleans Coalition's website at:
https://www.nogasplant.com/news
.
"We have said all along that Entergy's gas plant would be a bad deal for New Orleans and now we have the record to prove it," said Dawn Hebert, a resident of New Orleans East who attended the evidentiary hearing. "I hope City Councilmembers read the transcript of the evidentiary hearing before they vote," she said.
The City Council Utility Committee will meet on Wednesday, February 21, 2018 at 10:00 am to consider a resolution and order on the Entergy gas plant application. At this meeting, the Council will hear closing arguments from the parties and intervenors in the docket proceeding and comments from the public. This meeting will take place in the Pan American Building at 601 Poydras Street in the 11th floor auditorium.
Click here for the full PDF