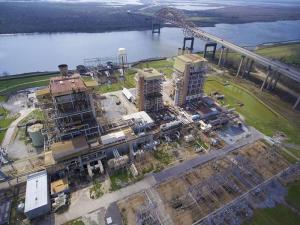 What Entergy Wants Versus What New Orleans Needs
Mar 2, 2018
The City Council has the responsibility to decide whether
Entergy's application for a gas plant
in New Orleans East is in the public interest. What Entergy wants may not be in the public interest, but what New Orleans needs defines the public interest.
There is no independent utility authority declaring that a new gas plant is needed in New Orleans.
Entergy
simply wants one. It is clear that Entergy wants a gas plant that would cost at least $210 million to construct. Entergy also wants the
City Council
to shift all the financial risks to residents and businesses in New Orleans. If approved, Entergy would receive an 11 percent profit on the construction cost -- called a "return on equity" -- of at least $23 million.
Click here for more information.