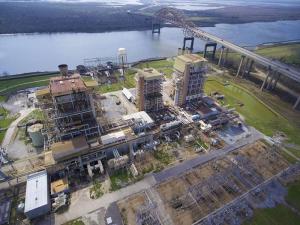 What's Council-Member elect Cyndi Nguyen's position on Entergy Plant?
Mar 26, 2018
While the vote is out of Nguyen's hands, she says it's not too late to take concerns to the president of Entergy in New Orleans.
Allowing Entergy to rebuild a plant in a place without doing health disparity studies or anything, just because it was there before makes absolutely no sense," Beverly Wright said.
The debate over allowing Entergy to build a new gas fire power plant in New Orleans East is not over for some like Wright. As a resident in the East and director of the Deep South Center for Environmental Justice, she questions why the vote for a new plant was not delayed until new incoming City Council members were sworn in.
Click here for more information
.