COP27: Climate Justice Pavilion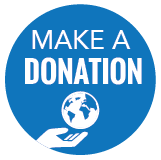 Amplifying our Climate Justice Stories on a World Stage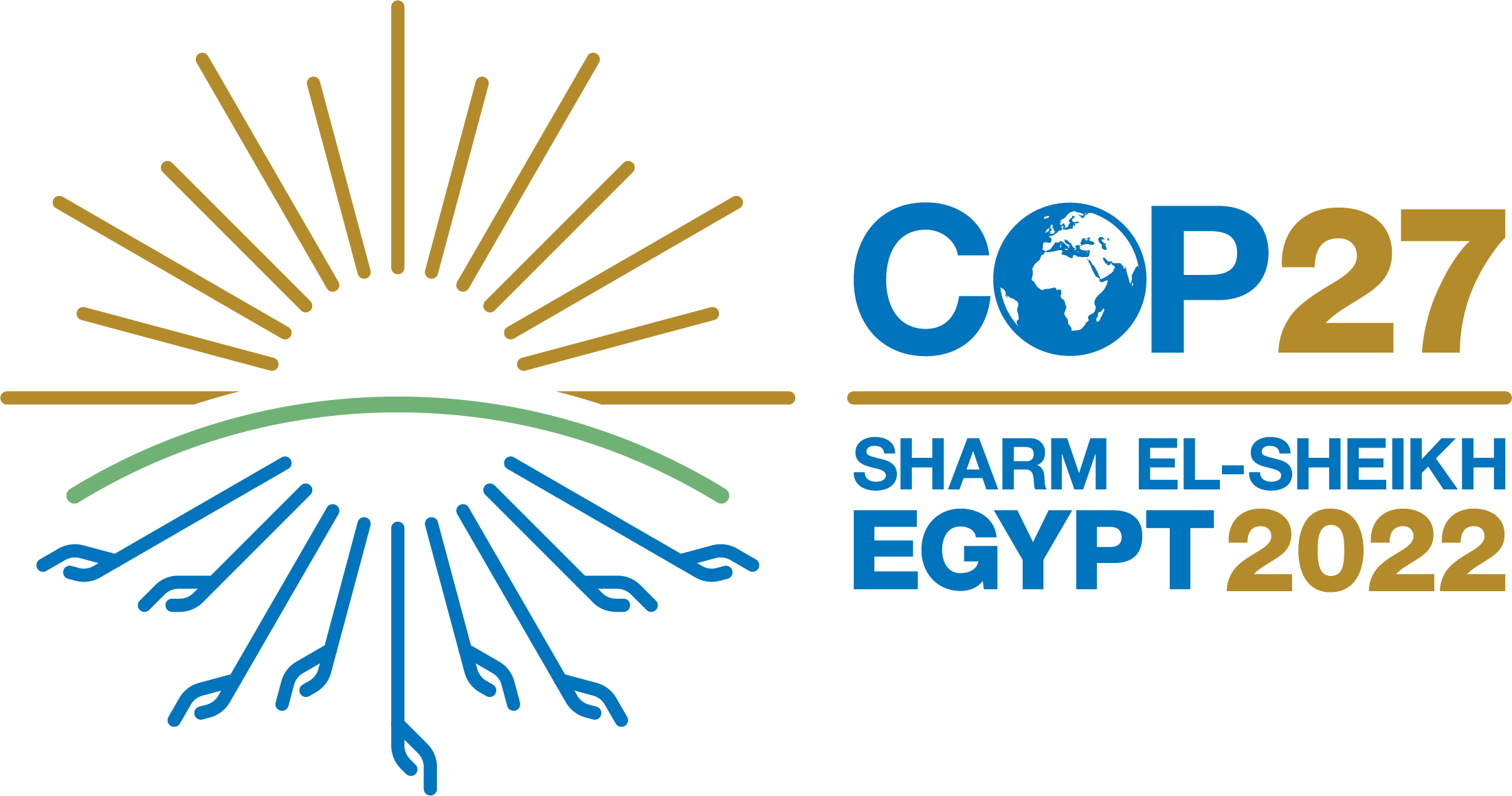 The United Nations Climate Change Conference 2022 (UNFCCC COP 27)
will take place in Sharm El-Sheikh, Egypt from November 7-18, 2022. More commonly known as the
Conference of Parties (COP)
, the summits are held annually and bring together around 30,000 participants to negotiate policies, take stock of and celebrate commitments, highlight and catalyze action by non-Party actors, expand the network of coalitions and partnerships and inspire others.
​​​​​​​​​​​​​​
►LINK TO CLIMATE JUSTICE PAVILION WEBSITE
LINK TO OUR OFFICIAL PRESS RELEASE​​​​​​​​​​​​​​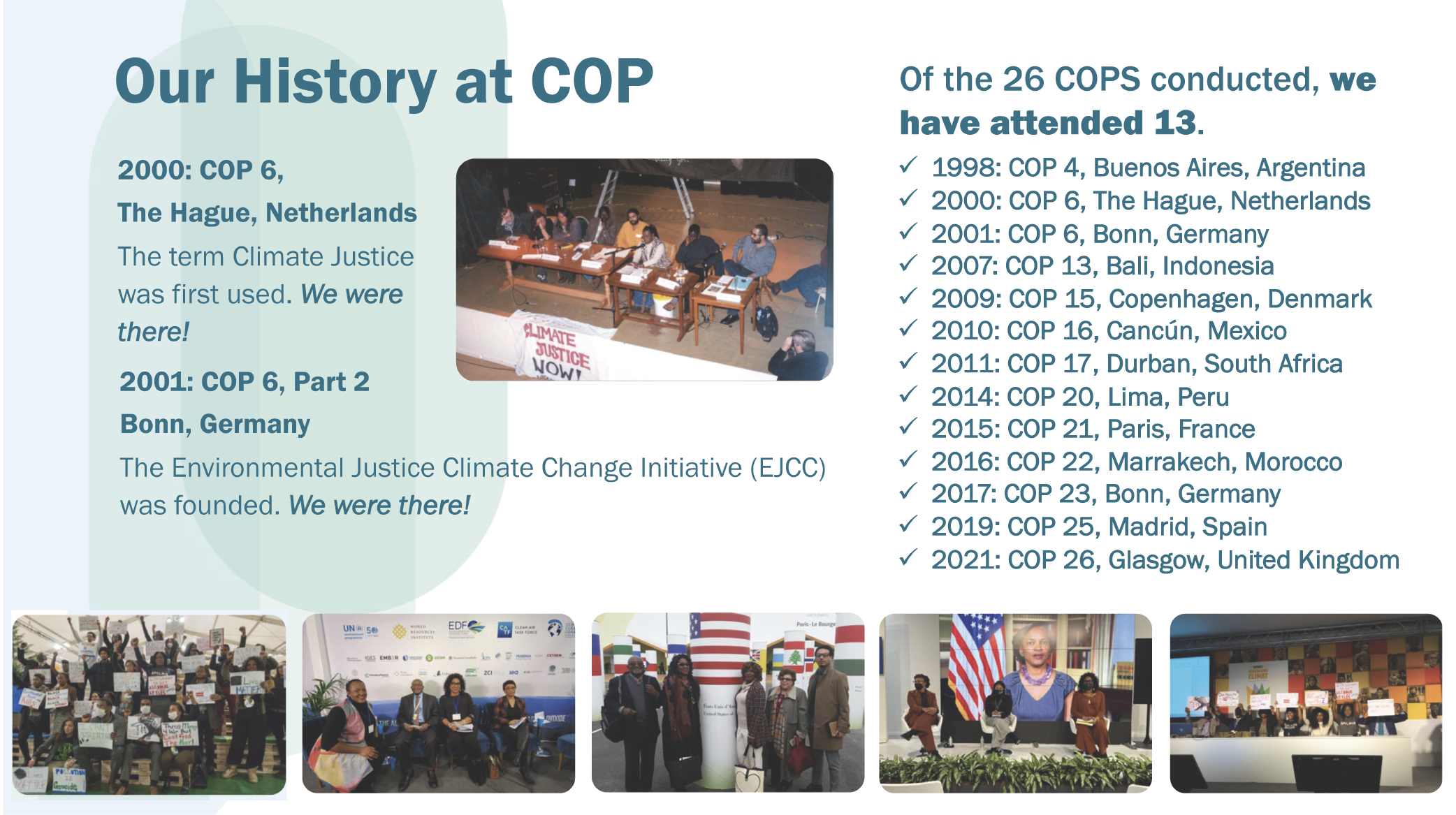 RAISING OUR PROFILE:
COP 26 hosted a robust Blue Zone of companies, governments, and large advocacy organizations that featured a broad range of programming at their pavilions, but there was no space that centered climate justice, discussed equity within climate policy, or highlighted the stories and concerns of impacted vulnerable communities.
The Blue Zone is where the majority of diplomats, policymakers, business, and professional advocates convene. As a result, climate justice voices and perspectives are not heard by most of the influencers who are situated in the Bluer Zone. Grassroots groups and activists who table and provide programming, host rallies, and convenings are usually in the Green Zone, which is geographically isolated from the Blue Zone.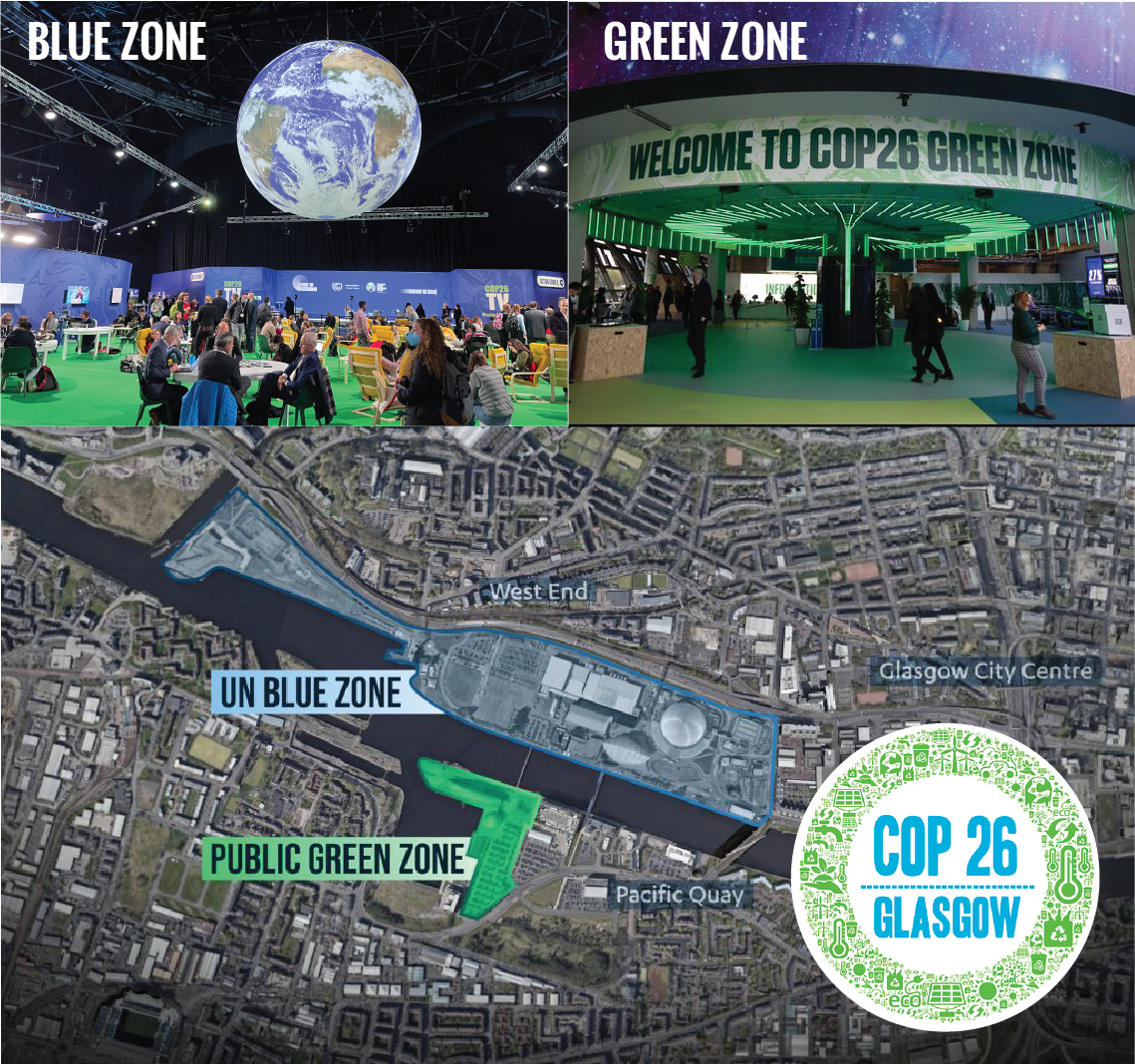 Because of this segregation, a collaboration was developed to better integrate the Blue Zone by developing a safe space, an Climate Justice Pavilion where folks from the Global South, the U.S. Environmental Justice Movement, Indigenous People, and other international movements can dialogue on these issues, as well as;
share knowledge, strategies and tactics with each other
develop relationships that can provide substantive data and information that builds their capacity, and
attract the more mainstream attendees to learn, share their perspectives, and perhaps develop collaborations and strategic partnerships that are mutually beneficial.
We are raising funds to support the design and construction of the pavilion; travel and lodging for 20-50 representatives of grassroots communities; Students of Historically Black Colleges and Universities (HBCUs); staff support for managing logistics, travel, programming of the pavilion, and relevant research.

CURRENT DELEGATION:
BECOME A CLIMATE JUSTICE PARTNER:
If your organization would like to be a host of the first-ever Climate Justice Pavilion, we will highlight your organization's strategic work by:
Uplifting your efforts in the Climate Justice sector

Collaborating on various topics and issues that we intend to highlight in our Pavilion

Leveraging your thought leadership on climate initiatives that should continue to be a strategic focus globally
If you would like to learn more about how to support this project, we would love to have a conversation with you. Our fundraising target is $1.5 million in order to make possible the buildout, operation, and programming of the Climate Justice Pavilion. We are diligently working to raise these funds and would appreciate any support that you can offer.
FOR MORE INFORMATION:
COP27@dscej.org
(+1-443-896-8495)