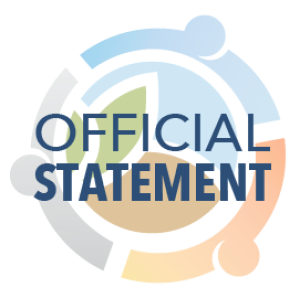 DSCEJ Shines Light on Both the Promises and Threats in the Inflation Reduction Act for EJ Communities, Calls for Bold Action
Aug 7, 2022
FOR IMMEDIATE RELEASE: August 7, 2022
NEW ORLEANS, LA – Today, in response to the FY2022 Budget Reconciliation Bill approval, Dr. Beverly Wright, Executive Director of the Deep South Center for Environmental Justice (DSCEJ), released the following statement:
"Today's Senate vote holds both promises and threats for environmental justice communities. The Inflation Reduction Act includes grants and other funds intended for communities harmed by pollution and vulnerable to climate change. Funds to reduce legacy pollution and ramp up renewable energy are some of the key benefits provided in the Act. It will require close monitoring and support to ensure that communities actually benefit.
"The full benefit, however, is threatened by other investments in the Inflation Reduction Act. These investments pour billions of dollars into industries that threaten the health and safety of Black and other communities of color, and worsen the climate crisis. The Act funds carbon waste projects that are planned for the continuation and expansion of the coal, oil, and gas industry. These projects create new hazards for communities and have a record of failure to mitigate climate change.
"Now more than ever, we need bold action that does not compromise on environmental and climate justice for ourselves and future generations."
###
About the Deep South Center for Environmental Justice
Families in the Gulf Coast deserve to live in communities that are free from deadly air and are more resilient to climate change and extreme weather. The Deep South Center for Environmental Justice (DSCEJ) works to empower and engage communities to put environmental justice and equity at the center of all climate action. Led by environmental justice scholar and advocate, author, civic leader and professor of Sociology Dr. Beverly L. Wright, the DSCEJ uses research, education, and community and student engagement to advocate for policy change, lead health and safety training for environmental careers, develop social and emotional community wellness programs, and create new and environmentally healthy opportunities for the residents of communities disproportionately impacted by historic environmental injustice.