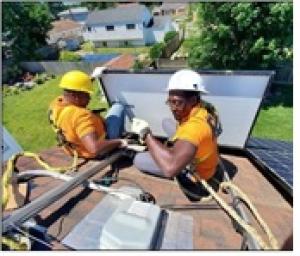 How We Can Make Electricity Cost Less and Do More in New Orleans
May 19, 2021
We will soon have the opportunity to set a new direction for renewable energy in New Orleans that lowers electric bills, creates jobs, and avoids the pollution that harms our neighborhoods and warms our planet. On May, 19, 2021 at 10:00 am, City Councilmembers on the utility committee will hold a public meeting to hear residents' input on the draft Renewable Portfolio Standard or RPS.

Read more on the Council's draft RPS – the good, the bad, and the ugly – and what you can do to have your voice heard.

Fill out the Public Comment Form and submit it between Tuesday, May 18th and before 10:00 am on Wednesday May 19, 2021.