The Latest

Sep 1, 2019
A Community Plan for Renewable Energy Saturday, September 7, 2019 2:00 pm – 3:30 pm Broadmoor Community Church 2021 S. Dupre Street Five things you'll get -- A look at a community plan for New Orleans to go 100% renewable energy by the year 2040 that cuts Entergy bills and grows green jobs Info on renewable energy opportunities for local DBEs and entrepreneurs Examples of how states and cities are cutting electric utility bills with renewable energy portfolio standards A review of the proposals made to the City Council for a renewable energy portfolio standard Practice with designing a renewable energy portfolio standard that meets local needs Click here for more....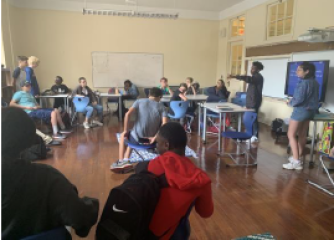 Sep 27, 2019
Students Raising Awareness about Sea Level Rise and Flooding Along the Gulf Coast For over twenty-seven years, the Deep South Center for Environmental Justice has been instrumental in engaging high school and college students in environmental justice and climate change training and advocacy. The Bezos Family Foundation and Students Rebuild funded the... Click here for more.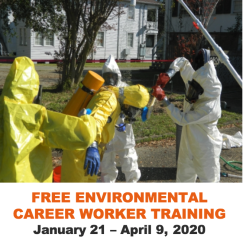 Sep 20, 2019
Free Environmental Career Worker Training - January 21 - April 9, 2020 Receive free environmental job training and certification Click here for more.