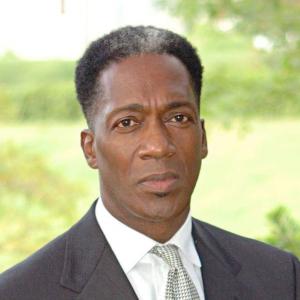 Dr John Warford
Feb 11, 2021
We Welcome John Warford, Ph.D. as Program Manager for our Environmental Career Worker Training Program
We are pleased to announce the addition of Dr. John Warford to the Deep South Center for Environmental Justice family. Dr. Warford will serve as the Assistant Director of Operations & Training. He has over 20 years of professional experience as an education leader. A viable thought partner, program developer, workshop creator, and teacher, John is driven to devise, enhance, and maintain projects and initiatives grounded in his focus on producing problem-solvers, and community-based solutions. This commitment is demonstrated in his past and present roles of university professor, student affairs administrator, community builder, writer, and public speaker.
One of Dr. Warford's most important duties includes serving as Program Manager for the Environmental Career Worker Training Program funded by the National Institute for Environmental Health Science. He will manage the administrative functions of the program ensuring its excellent function and success. This encompasses the collaboration with training staff, site managers, and consultants to develop, track and document performance goals. In order to keep training staff, site managers and consultants at top effectiveness; Dr. Warford has been charged with seeking out professional development opportunities for each.
An essential ingredient in the recipe for the program's success is tracking the performance of program activities and budgetary requirements set out by the NIEHS in awarding the grant. Dr. Warford will produce budgetary reports and records of activities, ensuring adherence to federal, state, and NIEHS regulations, policies, and procedures. He will develop and maintain productive relationships with all ECWTP training sites as well as NIEHS representatives for programmatic and financial functions.
Dr. Warford will coordinate with the DSCEJ's headquartered training staff to establish a schedule of training sessions and courses; stay current on industry job market gaps and trends; and promote participation in the training program by employing a strategy to reach and recruit prospective trainees in underserved communities that results in application for enrollment.
Dr. Warford will play a major role in nurturing the program's success by supporting trainees while encouraging their full engagement in skills trainings and the necessity of taking advantage of internal and external services provided. He will develop new opportunities to enhance the types of training services offered. In tandem with program enhancement, Dr. Warford will also maintain and endeavor to increase the program's job placement rate through coordination with placement consultants to achieve optimal hiring results for program graduates.
Join us in welcoming Dr. Warford as he fully transitions into his roles here at the Deep South Center.