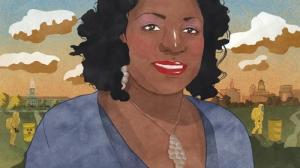 The Advocate Who Keeps Exposing Environmental Racism in the U.S.
Dec 23, 2020
Dr. Beverly Wright, co-founder of the National Black Environmental Justice Network, has spent decades empowering communities that are vulnerable to toxic chemicals.
She has a list in her head of the most environmentally racist places in America. Near the top of it is Wedgewood, a low income Black community in Pensacola, Florida, surrounded by 13 landfills.
Read
more
.