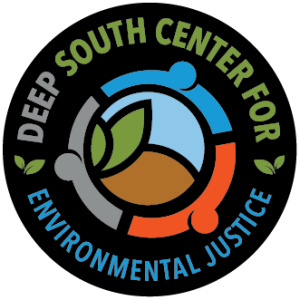 DSCEJ Receives $500,000 Grant from The Windward Fund to Support New Data Hub
Aug 25, 2022
FOR IMMEDIATE RELEASE: August 25, 2022
(New Orleans, LA) – The Deep South Center for Environmental Justice (DSCEJ) has been awarded a $500,000 grant from The Windward Fund through its Environmental Justice Data Fund project. This grant will fund DSCEJ's creation of the Environmental Justice Data Hub (EJDH), an interactive online portal to provide environmental justice organizations the opportunity to conduct research relevant to the needs of their communities.

"The Environmental Justice Data Hub will be an invaluable tool for our community partners as well as environmental and climate justice advocates across the country," said Dr. Beverly Wright, DSCEJ Founder and Executive Director. "One of the best tools we have to advocate for policy change is data. We will develop the EJDH to help communities to effectively show what is in the air we're breathing and the water we're drinking, as well as bring more attention to the impacts of toxic chemicals on our health and quality of life. We thank the Windward Fund for this award and the ability to continue empowering advocates and climate justice leaders with the resources they need to catalyze change in their communities."

The EJDH will leverage DSCEJ's 30 years of education and research programs that provide community-based organizations with the tools needed to advocate for change on local, state, and federal levels of government.
###
About the Deep South Center for Environmental Justice
Families in the Gulf Coast deserve to live in communities that are free from toxic air and are more resilient to climate change and extreme weather. The Deep South Center for Environmental Justice (DSCEJ) works to empower and engage communities to place environmental justice and equity at the center of all climate action. Led by environmental justice scholar and advocate, author, civic leader and professor of Sociology Dr. Beverly L. Wright, the DSCEJ provides research, education, and community and student engagement to advocate for policy change, lead health and safety training for environmental careers, develop social and emotional community wellness programs, and create new and environmentally healthy opportunities for the residents of communities disproportionately impacted by historic environmental injustice.
About the Winward Fund's Environmental Justice Data Fund
The Environmental Justice Data Fund (EJDF or "the Fund") is an $8 million fund, created and seeded by Google.org, that aims to help frontline communities who have been historically underserved and disproportionately impacted by climate change and environmental injustice.