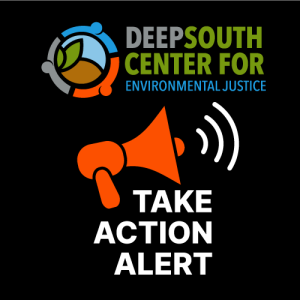 Take Action Alert: Tell Your City Councilmember to Support Healthy Homes!
Sep 28, 2022
DSCEJ is proud member of the Healthy Homes Coalition in New Orleans, which believes that everyone deserves a home free of leaks, mold, and other major health and safety hazards.

TOMORROW (Thursday, September 29), the New Orleans City Council will introduce the Healthy Homes Ordinance (Ord. Cal. No. 33,898). We invite NOLA citizens to take action for healthy homes for all.
1. ATTEND the Healthy Homes Council Hearing and make a comment in support of the proposed Healthy Homes ordinance.
WHEN: Thursday Sep 29, 2022 ⋅ 1pm – 5pm (Central Time - Chicago)
WHERE: New Orleans City Council Chambers,
1300 Perdido St, New Orleans, LA 70112, USA
This hearing will be in the City Council Government Affairs Committee.
The front desk staff will guide people to council chambers.
Once inside, you may fill out a yellow speaker card, located on a table at the far right side of the chamber.
Submit your card and wait to be called up to the mic to speak.
2. SUBMIT A COMMENT on the Council website.
To submit your comment to the Governmental Affairs Committee, click here.
Be sure to click agenda item "1. Healthy Homes Ordinance (Ord. Cal. No. 33,898)."

3. CALL your Councilmember.
Call your Councilmember to tell them you support Healthy Homes!
VISIT THIS LINK FOR MORE DETAILS